"It takes years of breeding to create the lasting qualities of a truly renowned pedigree. Which is why Oakley is renowned worldwide for horseboxes that have a unique quality, design, strength, value, comfort and innovative bespoke style that's sought after, but never caught by our imitators."
Latest News
To all our valued customers past, present and future, we would like to confirm that we continue to be open and working as close to normal whilst adhering to the government guidelines. Oakley are taking all possible precautions to prioritise the safety of all of our customers, employees, partners and visitors, whilst running the business as usual with the highest level of customer service. On top of our daily cleaning procedures, we are carrying out additional hours on enhanced sanitising and hygiene measures to our stores, workshops and offices, with our staff adhering to stringent hand washing, minimal physical contact and safe working distances where possible as per government guidelines. We sincerely wish you all a safe healthy outcome and that impact to customers, their families and their businesses is to the very minimum.
08/08/2022

NEW VEHICLES
Our most popular vehicles
All our used vehicles are fully checked and serviced for your peace of mind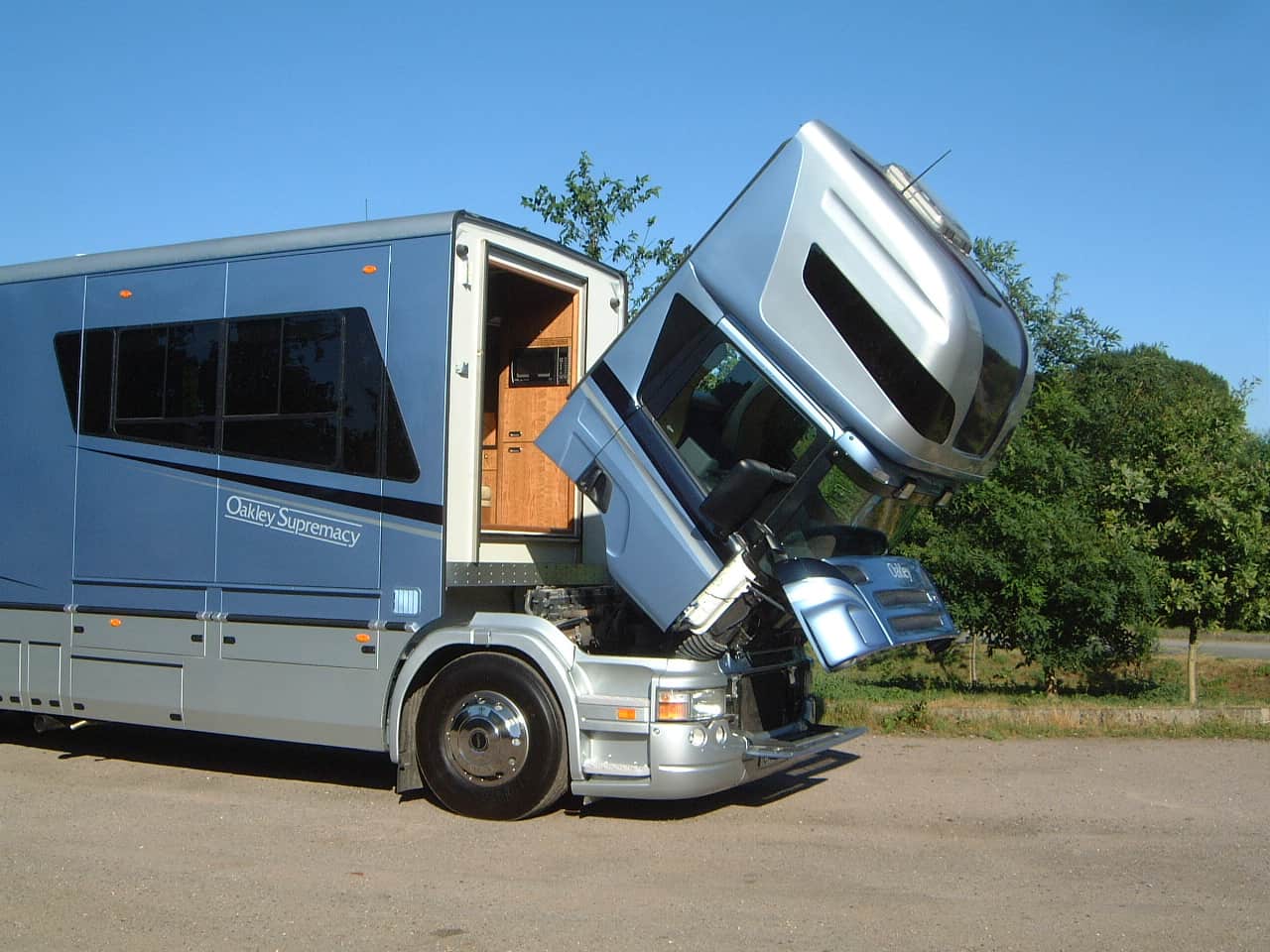 Service and Repairs
Investing in an Oakley horsebox, you forge a long-lasting relationship with an organisation committed to after sales support. To assist you in keeping your Oakley vehicle in optimum condition, we offer a comprehensive range of services. Naturally our highly skilled technicians are always on hand to help in any way they can with general advice and while you wait estimates for repair, servicing and insurance works. Since they have had a hand in its creation, you'll find they're as proud of your vehicle as you are! There is no-one better qualified, to carry out every routine and major engine or bodywork servicing, interior and exterior refurbishment, accident and insurance work and MOT preparation. Our repair services will get your Oakley back on the road, as good as new, as soon as possible. Any work undertaken uses parts specifically designed for your vehicle. We manufacture parts you can trust, and select partners who do the same. In stock parts, extras and accessories are able to be dispatched with next day delivery, any parts not in stock will be sourced for you. We can offer nationwide collection and delivery, work on-site or at your premises and for routine operations can provide a same day service.
M.O.T. Preparation

Engine or Bodywork Servicing

Interior and Exterior Refurbishment

.

Accident and Insurance Work
Location
Oakley Coachbuilders Ltd
High Cross
Ware
Hertfordshire
SG11 1AD
Opening Hours
Mon: 8:30am - 5:30pm
Tue: 8:30am - 5:30pm
Wed: 8:30am - 5:30pm
Thur: 8:30am - 5:30pm
Fri: 8:30am - 5:30pm
Sat: 8:30am - 12:30pm
Sun: Closed